about us

Welcome to IKARUS!
Thank you for your interest in IKARUS. The IKARUS headquarters are located in the glorious natural settings of the Black Forest outskirts in the romantic town of Schramberg/Waldmoessingen – half way between Stuttgart and Lake Constance in Germany.  
Founder and owner, Norbert Gruentjens, started the IKARUS RC Flight School in 1977. By 2008 more than 5000 students had learned how to handle and fly RC fixed wing aircraft and helicopters. The extensive trophy collection of the company founder includes such prestigious awards as • German Champion in RC-Helicopter (Pattern) Aerobatics (F3C), • German Champion in RC-Airplane (Pattern) Aerobatics (F3A) and • Winner of the Unlimited Class in the AT6-Silver-Class-Race in Madara/USA  
Vertical take off
Driven by his joy to innovate and urge for perfection Norbert Grüntjens started to develop and produce his own model aircraft shortly after the establishment of his company. Quickly the helicopters from the Black Forest and the name IKARUS became known for excellent technology, innovative development and reliability. Several duration flight world records with off-the-shelf IKARUS Electric Helicopters documented not only the reliability of the products, but also the outstanding position IKARUS had gained by pioneering the development of RC-Electric Helicopters.  
A new dimension in flying the model aircraft
Since the beginning of the new millennium IKARUS is in co-operation with IPACS, being again the driving force for a trend-setting development in model aircraft flying: Flying on a PC or Mac with flight simulators. Due to their high quality standards both companies set their goals clearly higher and higher with each of their new products. The continuous development process for their world-wide renown aerofly Professional Deluxe did lead to the release of the aerofly5, which already gained laudable recognition and won awards in many RC magazines. This simulator offers a new, unique flight experience in lavishly detailed and animated 4D sceneries. It is by far the best RC flight simulators of its kind that money can buy. Made in Germany!
Innovative and creative: The IKARUS Milestones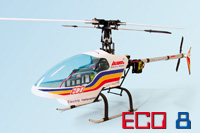 ■ 1993 – Eco 8 Beginning of the development of the ECO line of electric helicopters. In 1994 the first German electric helicopter for the 8-cell class, the ECO 8, is introduced . To date, more than 10 different types have been developed and constantly improved. The ECO helicopter successfully plowed the road for the worldwide recognition of electric helicopters.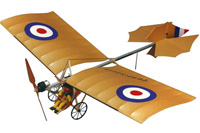 ■ 1998– Slowflyer/ Parkflyer With the introduction of the Ikarus Bleriot, Rumpler Taube and Demoiselle models the company launches slow and park flyers as the first RC company. These models create the foundation for an entirely new category, thus enriching RC model aviation worldwide.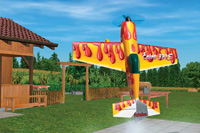 ■ 1998 – Flight Simulation Since 1998 IKARUS developes flight simulators in cooperation with IPACS. To date, IKARUS flight simulators have provided invaluable help to countless pilots in learning to fly RC model aircraft.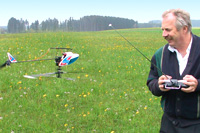 ■ 1999 – Eco Piccolo IKARUS introduces in 1999 the smallest indoor RC helicopter, the ECO Piccolo. Again IKARUS is the birthplace of a new RC model aircraft category, the Mini-Electric-Helicopter class, a class that is here to stay.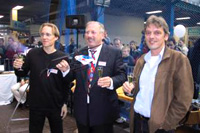 ■ 2001 – Weltrekord im Indoor-Dauerfliegen On November 3, 2001 at the Killesberg Exhibition Centre in Stuttgart the ECO Piccolo sets a new world record in duration flight for indoor RC model helicopters under 300 g: 35 minutes and 31 seconds!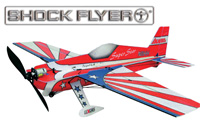 ■ 2003 – Shockflyer Again IKARUS is the forerunner for a new RC model aircraft category with the development of the models Superstar, Extrema and Edge. "Shock Flyer®" is a registered trademark of IKARUS.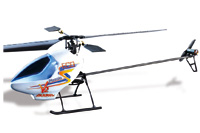 ■ 2003 – Piccolo V2 The second generation of the ECO Piccolo helicopter is released, known as Piccolo V2. Numerous enhancements improve the flight characteristics.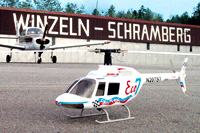 ■ 2004 – ECO 7 A new generation of Ready-to-Fly electric RC helicopters is developed by setting new standards in helicopter mechanics, rotor head design, material, onboard electronics and user friendliness.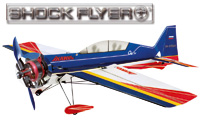 ■ 2004 und 2005 – Neue Shockflyer The tremendous popularity of our Shock Flyers® encourages IKARUS to introduce a second series: YAK54, F3A, Nemesis, SU27, SU27 XXL, Cessna 152, Twin Otter and Pitts.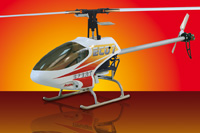 ■ 2005 – ECO 7 SPORT Based on the ECO 7 semi scale helicopter a ready-to-fly pod-and-boom helicopter is developed, called ECO 7 Sport, which is exceptionally easy to handle and fly.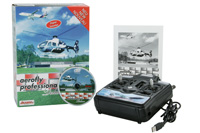 ■ 2003 – aeroflyProfessional This is a true milestone in the development of RC flight simulators. The high resolution and photo realistic sceneries include new features such as a Multi-Pano-View, which is allowing to view the photo realistic sceneries under different perspectives.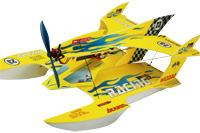 ■ 2005 – Wizard Hydroplane Fly – drive – float. The Wizard Hydroplane opens up a whole new flying fun. It runs on water, can even take off from there and feels comfortable on snow, too.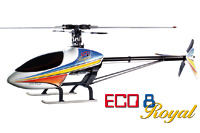 ■ 2006 – ECO 8 Royal With a new design, new rotor head, even more robust mechanics and designed for LiPo cells the ECO 8 Royal is a worthy successor to the legendary ECO 8.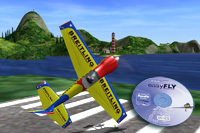 ■ 2006 – easyFly2 Derived from the aerofly Professional flight simulator the EasyFly2 is similar to the "big" simulator, with photo-realistic sceneries, models, but it is quite "easy" to use.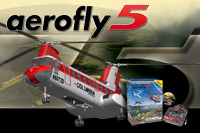 ■ 2007 – aerofly5 The 4D virtual world has become a reality. Introduced in 2007 the aerofly5 has been developed with a personal effort never seen before in the RC industry. Freely fly in 6 different 4D sceneries, watch the more or less swaying trees, fluttering windsocks and spinning windmills, all depending on the selected wind power. Unmatched to this day are the details of models and sceneries. This makes the aerofly5 more than just a flight simulator: It is a real adventure!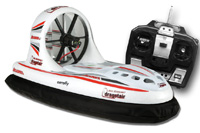 ■ 2008 dragstair Race-Hovercraft This spectacular RC vehicle was especially designed for RACING. The durable Acropor body can take even violent collisions. The Race-Hovercraft can be operated on asphalt, water, ice, sports fields and much more. With optional tuning motors top speeds of up to 30 mph can be achieved.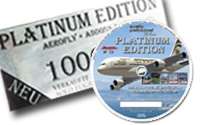 ■ 2009 aerofly professional Deluxe Platinum Edition The 6 time Award Winne "aerofly Professional Deluxe" offers many types of photorealistic sceneries. Even world-class pilots like TOC Freestyle Champion Roland Matt are using the AFPD for practicing. But this simulator is not just designed for expert pilots, in particular it offers the novice an ideal way to familiarize themself with the world of flying RC models. The aeroflyProfessional Deluxe is a perfect combination of amazing performance and modest computer hardware requirements.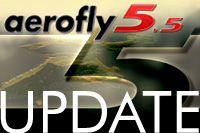 ■ 2010 – aerofly5.5 The free aerofly5.5 update is expanding the aerofly5 even further, increasing the performance range significantly. Now you can even sit in the cockpit of a full size true-scale aircraft and discover the beauty of the scenery in all its details.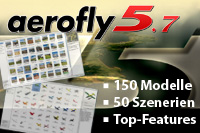 ■ 2011 – aerofly5.7 – 33 new models for the aerofly5 20 new powered airplanes, 8 new gliders, 3 new model helicopters and 2 new jets emphasizing the versatility of this flight simulator. The new models include such well known models as the Bird of Time and Multiplex Funjet but also exceptionally detailed scale models. This includes a Springfield Hall Bulldog as well as a Beechcraft Baron 58 in two designs and a DC3 with over 10 ft wingspan and 43 lbs flying weight the polished metal skin reflects back-lighting.  
■ 2011/2012 – aeroflyFS A flight simulator for everybody! The new full scale flight simulator aerofly

FS

is a hit from the start. There has never been a flight simulator with such perfect flight physics in connection with such elaborate graphics! See for yourself the quality and performance of the brand new aerofly

FS

. You fly in 8 fullsize aircraft in a exciting photorealistic szenerie with moutains and 24 different airfields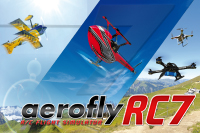 ■ 2014: aeroflyRC7 – The aeroflyRC7 presents a world sensation! All models are instantly scalable from now! The flight physic  has been refined and much more parameters are included in the real-time processing. New multicopters with their own flight physics expand aeroflys range for future!
Since aeroflyRC7 all users can select a "STANDARD", "PROFESSIONAL" or "ULTIMATE" version.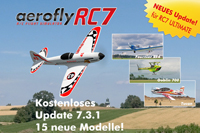 ■ 2015: aeroflyRC7 – free Update 7.3.1  An new free update for aeroflyRC7 ULTIMATE! 15 new and fantastic models.  Over 200 different models are available from now. Jets, helicopters, aerobatic models, gliders, multi copter, scale models, warbirds and much more. The user has the whole R/C world at his feet!
  Yours IKARUS-Team